A WineWeaver Wine Aerator Can Instantly Improve The Taste Of Your Wine!
The WineWeaver® wine aerator range, offers easy to use hands free technology, ensuring that a wine poured through it is delivered directly to the contours of your glassware, combining the size, shape and curve of your glass in an integral step of the aeration process, whilst the perforations in the spout naturally weave air into your wine, helping to unlock its full potential.
Crystalline range...
Our crystalline range comes with a crystal clear chalice, matching coloured aeration spout and drip-stand.  Enjoy watching your wine cascade into your glass through your wine aerator!
Wine Aerator Luxury
Our WineWeaver Black Velvet range fuses together the crystal clear chalice found in our Crystalline range with the timeless elegance of an 'onyx' black spout and stand.
Black Velvet range...
Our newest collection  – the WineWeaver® Black Velvet range.  Opulent and chic, the Black Velvet makes for the perfect gift any time of year.
Elegant Engineering
Our Single Glass and Decanter aerators are specially crafted from a super-lightweight FDA and EEC approved polycarbon. WineWeaver® ensures safe and direct contact with fine glass and stemware and is dishwasher safe. Simply raise the spout up for a Single-glass setting or lower for use with a decanter. Enjoy using red and white wines.
Classic range...
Classic coloured WineWeaver® with matching non-drip stand.  Elegant style combined with mechanical precision offering the very best in wine aeration.
Accessorize!
From corkscrews to charms , our wine accessories will ensure a pleasurable wine experience.
Fantastic wine accessories...
A great range of wine accessories to compliment your wine and your WineWeaver®.
From Our Blog
We love keeping our customers informed, be it articles on wine tasting or food recipes to match your favourite wine. We also love giving our customers regular discounts via our newsletter which you can sign up to here.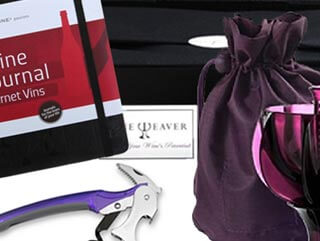 Unique Gift for Dad this Father's Day from WineWeaver- Our classically elegant gift box hamper has been filled with some handpicked essentials to really help your Dad enjoy his wine this Father's Day.
read more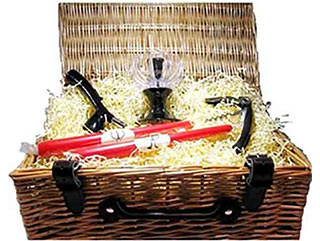 The Valentines Gift Hamper For Wine Lovers is the perfect gift. Valentines day rapidly approaching? Can't decide what to buy that special person in your life? Look no further? The valentines gift hamper for wine lovers shows just how much you care! The Valentines Gift...
read more
" WineWeaver – it's a fab product…really easy to use and makes a real difference to the taste of our wine. Would I recommend this product? – definitely…I already have! "
Lucy, Bearstead, UK
" The wineweaver makes every glass a ritual of pleasure. Whether at home or out and about (it's easy to put in my bag) I love to watch the aeration and then enjoy the improvement in taste. It's also great fun taste testing with friends. 100% of the time it tastes so much better! I love my wineweaver! "
Helen, UK
" I was given a WineWeaver Black Velvet last January… I have been impressed by its performance and I will certainly recommend you to quite a few people "
Richard, UK
" WineWeaver has a nice design and works well. I have recommended to several of my friends/family who have since purchased them. Works well for white as well as red, nice design and nice colours. "
Mark, Basingstoke, UK